Global Networks
Senekan ensures its customers to access global markets. As an independent trade company, Senekan has ability to find, select and deal with the optimal supplier, for the different requirements.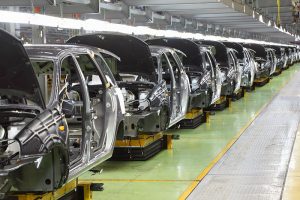 Markets
Senekan serves many different and demanding markets worldwide, automotive, durable goods, renewable energy, defense & aviation industry and the metal industry in general.

Our logistics policy aims at affordable and safe delivery of the goods from the hands of the manufacturer to the door of the end-user.
Our comprehensive logistics services include packaging, dispatching, shipping, sampling, storage, insurance, inspection and in-country distribution.
Senekan aims to deliver all cargo without damage, but this may not always be the case due to reasons beyond our control. Therefore, we believe that insurance is a necessity.
As a company with a global reach, Senekan is in contact with major inspection firms and local inspectors. We recommend and assign the right inspector and define the scope of the inspection. When necessary and appropriate, we provide full inspection of the cargo, before and after shipping.
There are different regulations in force and practices at work in different countries where we do business: Those localities are either at the source or at the destination in our business flow. Those regulations make import and export procedures highly complex and time-consuming. Thanks to our local contacts and experience in our destinations, we are fast and smooth during those procedures.
Financial risk is an important part of our business. To create the optimal financial structure, by taking into account the requirements of the manufacturer and the customer is a key aspect of our business.